Download details
Download VoiceLive 3 System Checker MacOS
VoiceLive 3 System Checker Utility FREE

(No Warranty is implied with this application suitability for your specific needs, you use this utility entirely at your own risk).
Have you ever had to restore your VoiceLive 3 back to factory defaults, because a System parameter got changed and you cannot figure out
which parameter it was ?

This utility will analyze a system data .syx file and show you the values that are different to the Factory settings, and give you the option of restoring any of those parameters back to the factory value.

A very handy diagnostic Tool that you may find useful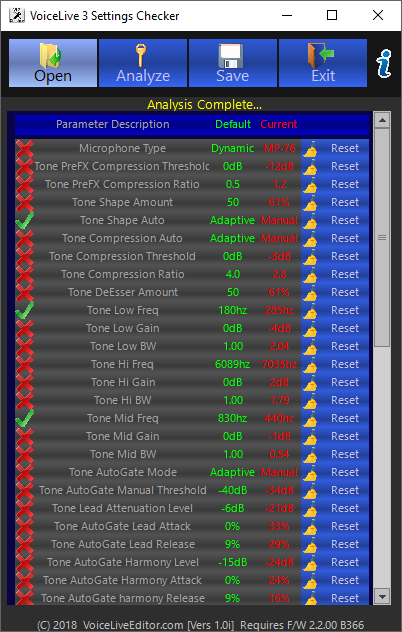 I have created a video demonstrating its use, so please watch the video to see how it works.

If you find it usefull, please consider donating to its development.
License
VoiceLiveEditor Licence

All updates are FREE.
You just install the new version over your existing installation.